Dear Fellow Alumni,
Welcome to the Alumni section of the Hamlin website!
It has not only been an exciting time for Hamlin recently, but a historic one as well. After two years of construction, Hamlin's brand new campus opened in March 2022. I had the opportunity to attend the Grand Reopening Celebration and was blown away – the building is completely unrecognizable from my days as a Hamlin girl in the 1980s! The bigger, brighter classrooms, 2-story gym, and beautiful new theater will no doubt set the stage (no pun intended) for an incredible learning experience for generations of Hamlin girls to come.
And while much has changed, Hamlin's sacred mission of educating girls to meet the challenges of their time and the fabric of the community remain strong and intact. The School continues to set (and raise!) the bar for excellence in girls education, providing the tools for students to make an impact in their communities and beyond while maintaining beloved and time-honored traditions like Tie Drop and annual Outdoor Education trips.
The Hamlin Alumni Association is an integral part of the Hamlin community. In partnership with the School, the Hamlin Alumni Association Board leads efforts to connect alumni with Hamlin and with one another. Through events and volunteer opportunities, we encourage alumni to reconnect with Hamlin and become a part of this strong and welcoming community.
Below you will find a calendar of events that includes a variety of activities that will appeal to alumni young and old, those with children and those without, social butterflies and lifelong learners. Also within this section of the website, you'll find information on volunteering, recent news and publications, and details on supporting our alma mater and future generations of Hamlin girls.
If you have not been back to Hamlin since you graduated, I encourage you to schedule a visit and see what has (and hasn't) changed since you were a student. It's never too late to come home to Hamlin!
And if you have been back recently, I hope to see you again soon.
Warm Regards,
Charlotte Milan '89
Alumni Association Board President
Alumni Events Get Involved Hamlin alumni are the custodians of the school's history, invaluable contributors to the School's future, dedicated mentors to students and each other, and ambassadors to the world at large. There are many ways to get involved no matter your age, stage in life, or geographic location.
Volunteer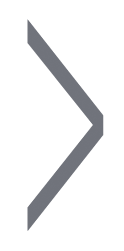 Participate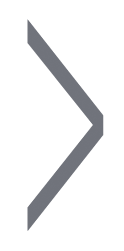 Connect